Welcome to KiddyKeys®
Preschool Piano Lesson Preparation and Music Discovery
Making Every Child a Star!
KiddyKeys is a fresh and innovative approach to teaching piano and music exploration to young children. Engaging, energetic and highly educational, the KiddyKeys program focuses on the piano, teaching music concepts and music appreciation to young children. By appealing to individual learning styles, this original music program enables children to explore the piano through improvisation and easily learn music concepts. It's a great way to prepare children for school or for future piano lessons. Our primary goal is to lay a solid foundation for your child's education - and music is a proven component of that process. Planning to pursue piano lessons? Lay the groundwork for a successful experience by participating in our KiddyKeys preschool piano and music classes.
In KiddyKeys music classes, lesson concepts are presented to each child visually, orally, and kinesthetically. Original storybooks, hands-on teaching tools, games, and songs all play a major role in each class. Weekly lesson plans emphasize the development of character, positive values, and self-worth. Teaching aids and manipulatives bring each lesson to life while providing each child with the opportunity to fully explore each lesson concept.
Preschool children will experience the exciting nature of music in each class by creating their own songs, composing their own pieces, and using their imagination. By gaining musical skills and comprehension, children develop basic cognitive, social, and motor skills necessary to succeed in school. Why wait? Join a KiddyKeys class near you today.
KiddyKeys® is Here Today! Hooray! Hooray!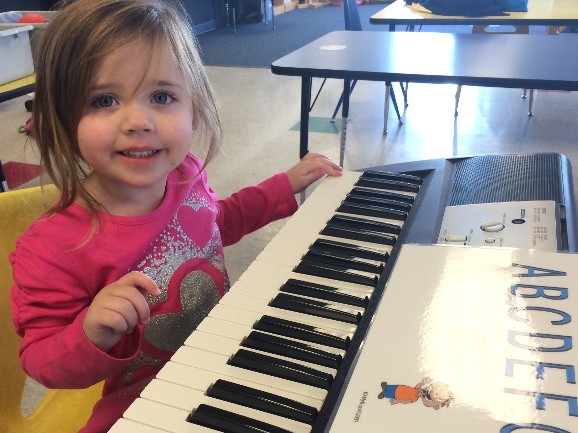 ---
Already a piano teacher or preschool music teacher? Take a look at our program to see how KiddyKeys can enhance your studio or music program. Our goal is to create active, engaged learners. You'll lay a solid foundation for future learning with top-notch teaching materials and proven educational methods. Learn more here.